Content Development Services
Solutionarian is a full-service marketing agency.  We provide everything you need from strategy to execution to tracking results. 
What is Content Development? Why do I need it?
"Content development is the process of researching, writing, gathering, organizing, and editing information for publication.
Content development is the process of originating (creating), editing, manipulating and maintaining the contents in order to provide knowledgeable fillings to the users. Contents developed aid a lot in establishing and growing the thinking and gaining overall information about the person, company, organization, nation and almost all the fields." Wikipedia (link: https://en.wikipedia.org/wiki/Content_development) 
Content Development is the key to higher ranking webpages, but more importantly visitor engagement. 
If a business or organization wants to be highly searchable with top-ranking pages you have to have the information people or your target market is searching for. Not only do you need the information, but you need it in a way that your visitors can digest. Your content format can be different depending on the type of communication (social media, website, email…) you are using. 
Our Service Capabilities for Content Development
Our team helps you communicate your brand while achieving keyword ranking.
Need help kickstarting your blog? Let our team help you get it professionally done. 
Do you need professional photos or editing? We can do both. Our team can get you the best high resolution photos.
Whether your a YouTuber or just looking to create a video production, our team can help.
What is our process for content development?
Creating high-ranking content isn't a "set it & forget it" task. It's a content development process that is repeatedly improved based on how visitors engage and convert. 
PLANNING
The planning phase is one of the most important for content development. This takes research into potential keywords, design concepts, potential search volume, messaging, and competition. 
DESIGN
During the Design Phase of content development, our team puts research, goals, and ideas into a content format. Our content creation includes copywriting, stock photos, and graphic design.  We also can utilize our video editing, audio recording, and other capabilities to enhance our content piece. 
LAUNCH
During the launch process we go through the following actions:
Ensure our content has been search engine optimized (SEO). 
We have collaborated and received approval from our clients to launch. 
The content has the necessary trackability for analytics. 
ANALYZE
We utilize reporting and analytic platforms like Google Analytics to measure key performance indicators.  The goal is always to understand the visitors, their engagement level, and if the content is converting.  
OPTIMIZE
The Optimization Phase is about continuous improvement.  During this phase, we look at what we can do to improve the results based on the analytics, and our performance indicators.  
Based on our findings, we go back to the Planning Phase and repeat the whole process again with changes that we feel would improve the results.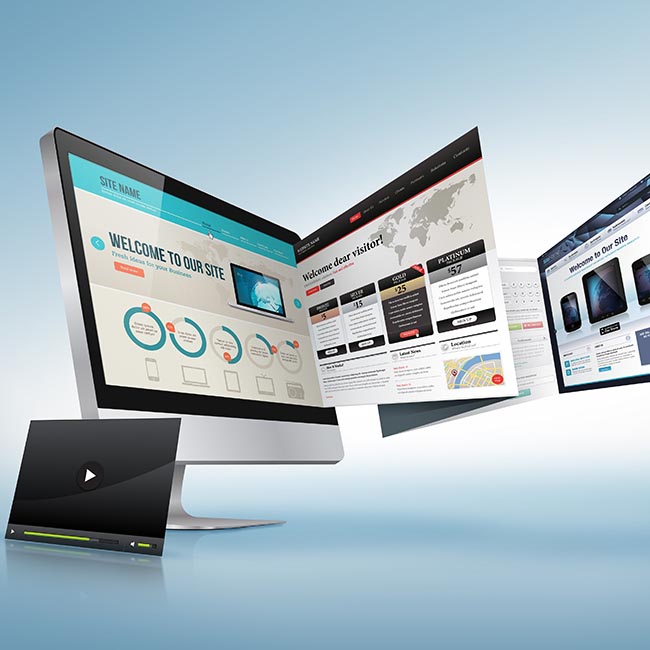 Are you ready to get started?
If you are considering marketing to help get more sales? Talk with us. We can show you how we can provide more value for your budget.
What our clients are saying...
Our goal is to make sure you reach your goals by utilizing our marketing and design skills. 
…In early February, our company website was finally launched. We're very pleased with the aesthetics, usability, and content of the website…
Edmund L.
San Jose, CA Yelp.com
Solutionarian worked with us closely to develop our website from scratch, select the best visual representations, and help us streamline and improve our content….
Jeff H.
San Jose, CA Yelp.com