When it comes to developing a campaign that will move your goals forward in a shorter amount of time, you can count on Solutionarian. 
Do I need Advertising Services?
If you answer yes to any of the following questions, then you most likely need advertising services: 
Has your sales or client base been stagnant or declining?
Are you looking for faster growth or to break in to new markets?
Do you have a better product or service compared to your competitors, but lack market awareness?
If more people knew about your business, you would have more paying customers?
Advertising is the fast track to new business opportunities.
Whether you are investing in marketing by increasing your searchability with SEO, content development, or social media, online advertising is going to be the fastest vehicle to bring you more traffic, and potential new business. Paying for ad placement isn't just putting up a banner, it takes true experts to narrow in on the demographics, sales cycle, and other key metrics to ensure that your advertisement campaign performs at a high level. We make sure you get the return on investment that you expect.
We can run advertising campaigns on traditional and digital communication platforms.  For most businesses, the most efficient way to reach your target market will be through digital advertising. 
Let us get take your advertising to the next level with:
Start getting leads now with Google Ads. Leverage the best search technology to help people find what you are offering.  
As a Yelp Adverting Partner, we can help you get more from your Yelp Ads.  There are significant advantages in using a partner. 
Are you looking to get a larger audience with the most optimized ad copy? Social Media, like Facebook,  paid ads can work. 
Digital Radio has loyal listeners and a growing audience that can benefit your ad campaigns. Contact us to learn more.
What is our process for our advertising services?
Managing advertising campaigns is not a one-time action. It takes a collection of metrics, testing, and optimizations to beat your competitors. 
PLANNING
The planning phase is one of the most important to advertising. We need to set expectations, research the competition, create milestones, and most importantly create sales copy that converts. 
DESIGN
During the Design Phase of content development, our team puts research, goals, and ideas into a consumable format for our target market.  We also create points of action to measure with analytics. 
LAUNCH
During the launch process we go through our final checks to:
Ensure our content has been search engine optimized (SEO). 
We have collaborated and received approval from our clients to launch. 
That the lead generation process has been tested. 
ANALYZE
We utilize reporting and analytic platforms like Google Analytics or the advertising reporting tools that is specific to the platform to measure key performance indicators.  The goal is always to understand the visitors, their engagement level, and if the sales copy is converting.  
OPTIMIZE
The Optimization Phase is about continuous improvement.  During this phase, we look at what we can do to improve the results based on the analytics, and our performance indicators.  
Based on our findings, we go back to the Planning Phase and repeat the whole process again with changes that we feel would improve the results.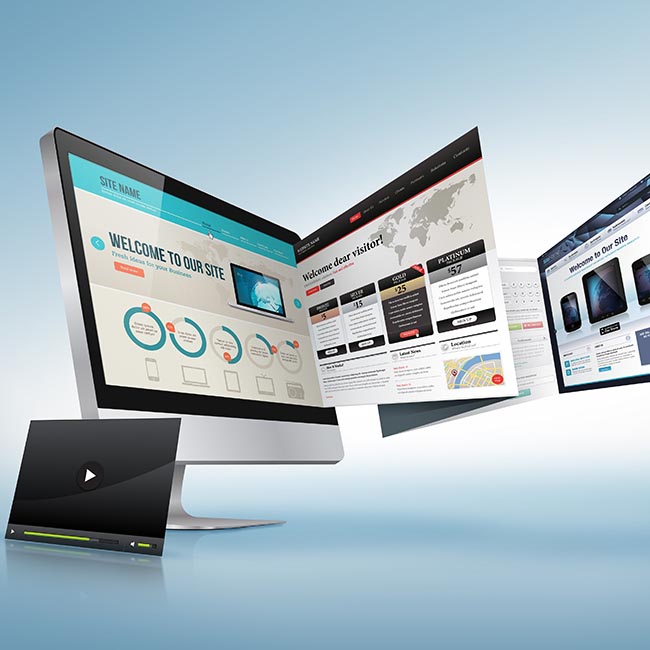 Are you ready to get started?
If you are considering marketing to help get more sales? Talk with us. We can show you how we can provide more value for your budget.
What our clients are saying...
Our goal is to make sure you reach your goals by utilizing our marketing and design skills. 
…In early February, our company website was finally launched. We're very pleased with the aesthetics, usability, and content of the website…
Edmund L.
San Jose, CA Yelp.com
Solutionarian worked with us closely to develop our website from scratch, select the best visual representations, and help us streamline and improve our content….
Jeff H.
San Jose, CA Yelp.com
Recent Digital Advertising Articles
Digital Advertising
Why Small Businesses Should Utilize Digital Ads for Local Marketing? In today's digital age, small businesses face fierce competition when it comes to capturing the …