Digital Marketing Service
Unlock Your Business Potential with Solutionarian Marketing & Web Design. Schedule a consultation today and let's drive your growth together.
Build Your Online Presence The Right Way.
Hey there! If you're looking for a digital marketing agency that knows what it's doing, you've come to the right place. We're Solutionarian Marketing and Web Design, and we've been helping small to medium-sized businesses boost their online presence since 2010. Based in the heart of Silicon Valley, we're all about using our expertise in SEO, social media management, email marketing, and content development to give our clients a leg up in the digital world. So whether you're looking to get noticed on search engines, connect with customers on social media, or send killer email campaigns, we've got you covered. Let's chat about how we can help your business grow!
Our Digital Marketing Services
Search Engine Optimization
SEO, or search engine optimization, is the foundation of any successful online marketing campaign. With our SEO services, we'll help you rank higher in search engine results pages and reach your target audience more effectively.
Social media management can be a time-consuming task, but it's essential for building your brand and engaging with your followers. We'll help you create a social media strategy, manage your accounts, and create and share high-quality content that resonates with your audience.
Email marketing is still one of the most effective ways to reach your customers and drive conversions. We'll help you design and send targeted, personalized emails that deliver results.
Content development is key to attracting and retaining customers. We'll work with you to create compelling blog posts, articles, infographics, and other types of content that showcase your expertise and build trust with your audience.
Our standard process for our marketing services
With our comprehensive advertising solutions, you can rest assured that you're getting the most effective and efficient ways of reaching and engaging with your target market.
Discovery
At Solutionarian Marketing & Web Design, we begin every marketing campaign with a thorough discovery process. We work closely with our clients to understand their unique needs and goals, as well as research their target audience and competition. This helps us identify opportunities and develop a customized marketing strategy that will drive results.
Strategy and Planning
Using the information gathered during the discovery process, our team of experts will develop a comprehensive marketing strategy tailored to your business. This will include identifying your unique selling points, crafting a compelling message, and determining the best tactics and channels to reach your target audience.
Design and Development
With the strategy in place, our team of designers and developers will bring your campaigns to life. We specialize in website design and development, social media marketing, search engine optimization, email marketing, and more.
Tracking and Optimization
We'll set up tracking and measurement to monitor the performance of your campaigns in real time. This allows us to make data-driven decisions and optimize your campaigns for maximum results.
Analysis and Reporting
After the campaign has ended, we'll analyze the results and provide detailed reports on the performance of your campaigns. This includes insights on what worked well, what didn't, and how to improve future campaigns. This step also includes communication with stakeholders on how the efforts have moved the needle on the business objectives.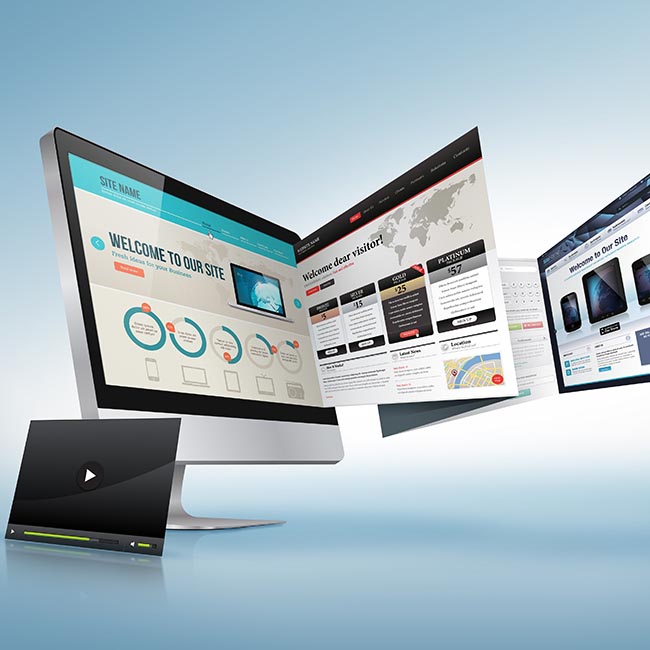 Are you ready to get started?
With our comprehensive marketing solutions, you can trust that we'll help you reach your target audience and achieve your business goals. Partner with us today and let us take the stress out of your marketing efforts. Contact us today to schedule a consultation!
What our clients are saying...
Our goal is to make sure you reach your goals by utilizing our marketing and design skills. 
…In early February, our company website was finally launched. We're very pleased with the aesthetics, usability, and content of the website…
Edmund L.
San Jose, CA Yelp.com
Solutionarian worked with us closely to develop our website from scratch, select the best visual representations, and help us streamline and improve our content….
Jeff H.
San Jose, CA Yelp.com
Selecting the appropriate SEO strategy is a pivotal decision for your business's digital presence. In this article, we'll serve as your guide, helping you navigate the complex landscape of SEO ethics and tactics. We'll explore the fundamental choice between White Hat and Black Hat SEO strategies, providing practical insights, real-world examples, and statistical data to
Read More »