Unlock Your Business Potential with Solutionarian Marketing & Web Design. Schedule a consultation today and let's drive your growth together.
Grow Your Brand and Increase Sales with Our Comprehensive Marketing Solutions
At Solutionarian Marketing & Web Design, we understand the importance of having a strong advertising strategy in place to drive growth for your business. That's why we offer a wide range of advertising services to help you achieve your goals. Our team of experts will work closely with you to understand your unique needs and develop a customized plan to help you reach new customers, increase sales, and build your brand.
Our Marketing Services & Solutions
Maximize your online presence and drive more traffic to your website with our comprehensive digital marketing services – Take action now and contact us today!
Take your brand to the next level with our expert advertising services, tailored to drive results and reach your target audience.
Develop to your brand's full potential with our custom graphic design services that bring your vision to life."
Upgrade your online presence with a stunning, user-friendly website designed to showcase your brand and drive results – let's bring your vision to life.
Our standard process for our marketing services
With our comprehensive advertising solutions, you can rest assured that you're getting the most effective and efficient ways of reaching and engaging with your target market.
Discovery
At Solutionarian Marketing & Web Design, we begin every marketing campaign with a thorough discovery process. We work closely with our clients to understand their unique needs and goals, as well as research their target audience and competition. This helps us identify opportunities and develop a customized marketing strategy that will drive results.
Strategy and Planning
Using the information gathered during the discovery process, our team of experts will develop a comprehensive marketing strategy tailored to your business. This will include identifying your unique selling points, crafting a compelling message, and determining the best tactics and channels to reach your target audience.
Design and Development
With the strategy in place, our team of designers and developers will bring your campaigns to life. We specialize in website design and development, social media marketing, search engine optimization, email marketing, and more.
Tracking and Optimization
We'll set up tracking and measurement to monitor the performance of your campaigns in real time. This allows us to make data-driven decisions and optimize your campaigns for maximum results.
Analysis and Reporting
After the campaign has ended, we'll analyze the results and provide detailed reports on the performance of your campaigns. This includes insights on what worked well, what didn't, and how to improve future campaigns. This step also includes communication with stakeholders on how the efforts have moved the needle on the business objectives.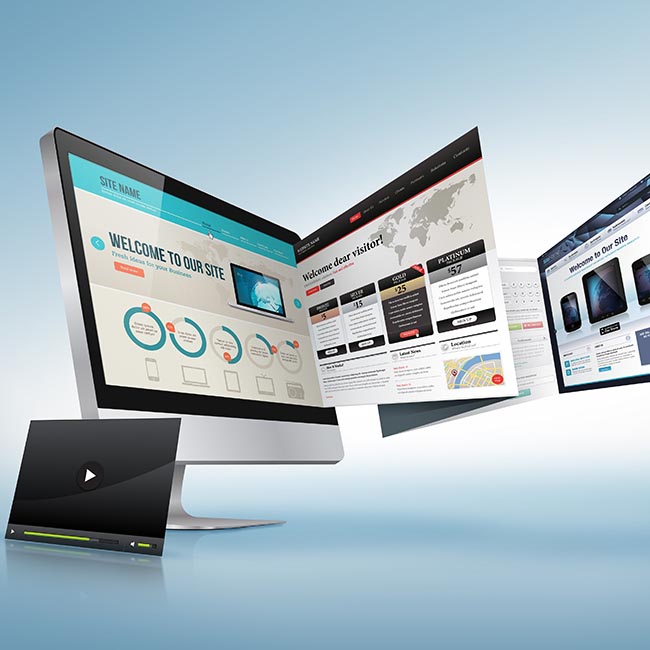 Are you ready to get started?
With our comprehensive marketing solutions, you can trust that we'll help you reach your target audience and achieve your business goals. Partner with us today and let us take the stress out of your marketing efforts. Contact us today to schedule a consultation!
What our clients are saying...
Our goal is to make sure you reach your goals by utilizing our marketing and design skills. 
…In early February, our company website was finally launched. We're very pleased with the aesthetics, usability, and content of the website…
Edmund L.
San Jose, CA Yelp.com
Solutionarian worked with us closely to develop our website from scratch, select the best visual representations, and help us streamline and improve our content….
Jeff H.
San Jose, CA Yelp.com
Boost Your Biz! E.A.T. for SMBs: The Secret Sauce for Skyrocketing Success Hey there, fellow small to medium-sized business (SMB) owner! 🚀 Ready to turn your website into a lead-generating, customer-converting machine? Well, guess what? It's time to unleash the power of E.A.T. – Expertise, Authoritativeness, and Trustworthiness – and we're about to spill the
Read More »